Escort Reviews
Agency Reviews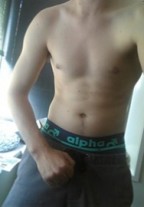 added by
jo...
for
Matt - 21
on
15 June 2016
Hey Guys watch out with this dodgy guy ,he run away with my money without serve ," he said he was going to pay the taxi driver ,but wasn't true ,he just run away with my $100 dollars ,I don't recommend this guy at all, i thought he was a serious escort but he doesn't ,he's just a bloody thief.
added by
Gl...
for
on
04 May 2016
Dorian is just awesome … wish I could give him six stars! Not only is he very, very special, he also has a gentle and empathetic manner that makes you feel special. I'll certainly be back for more!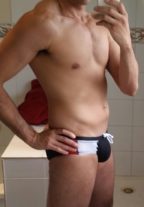 added by
Ma...
for
Andy - Boy Next Door
on
23 April 2016
I saw Andy in Melbourne for a two hour "boyfriend experience". It started from the moment we met and for the next two hours Andy made sure it was all about me. Lots of chatting, kissing, cuddling and getting to know each other. I am not going into details of what we did sexually, suffice to say that Andy knew what I wanted and delivered. Andy is a fantastic kisser and gives lovely cuddles. He is great looking with a lovely body. But more importantly he is a friendly, unassuming, easy to talk to young man who made me feel incredible, as a companion and in our more intimate interactions. He is not a clock watcher and delivered above and beyond my expectations. Andy's profile and photos are totally accurate. I cannot recommend him highly enough and look forward to seeing him again soon. He is the best escort experience I have ever had.
added by
Yu...
for
on
28 February 2016
Super hot and sexy.
added by
st...
for
on
14 November 2015
A super hot dude , who only excites and hard to book but worth the persistence as a great guy and knows how to please.
A great body to boot is always great.
added by
st...
for
on
14 November 2015
When i visited Auckland this dude made the night, super hot, friendly and cute as , and great value as not as dear as most but simply great in the sack. thanks for a great time dude.
added by
st...
for
on
14 November 2015
I have had this escort a few times and like a good wine he just keeps getting better and better. Great body and nice cock with a great eagerness to please. one of the best kissers around, not bad value for a hot dude like this.
added by
Sh...
for
on
30 July 2015
I've had multiple sessions with Dorian and he is one of the best escorts I've come across. Cute guy with some hot gear, he figures out what you like quick and then nails it each time. Highly recommended!
added by
An...
for
on
25 July 2015
I have had most amazing experience with Gabriel. He is so hot, classy , very charming, clever boy and well traveled who is a person able to talk about anything. I would love to him again again 🙂
added by
Ha...
for
on
20 July 2015
Mind blowing service, Awesome rockhard performance, was amazed with his oral techniques, I almost had couple orgasm with his tongue…..totally contacting you again Ricky mwaah 🙂
PS you are yumm
added by
Ce...
for
on
24 June 2015
I'm a regular client of Dan's and he's asked me to leave him a rate for his services and I could only happily oblige. I have never done this kind of thing before but Dan was very attentive and considerate of my nervousness and helped ease me into it, couldn't ask for a better companion for a night of fun 🙂