Escort Reviews
Agency Reviews
added by
Ro...
for
Tertius
on
23 December 2017
I booked with him for few times due to his amazing rock hard performance. Young and full energy, high sex drive and lots of positions to meet my requests.
he also has a gentle and empathetic manner that makes you feel special. 100% straight male and pics are accurate.
added by
Pa...
for
Steel
on
18 December 2017
I was a nervous wreck about this and had never done anything like it before. And had a beautiful experience. Steel was kind, gentle, listened, made me feel at ease immediately. Great massage and went from there. Everything I asked for and more. Would highly recommend and will definetly be using again.
added by
Ro...
for
Cougar Lover
on
12 September 2017
Full energy, great dick, stay hard and strong for whole time, lots of positions, meet all my requires.
He offer host twice, great location, safe, security and clean. Save lots of motel cost.
he ticks all the boxes and always stay on my top list.
added by
Ro...
for
Scott
on
11 September 2017
Awesome Scott…I had a wonderful night with him last weekend, well organised time and place, he upgraded room at his own cost with spa make me feel soooo special.
The pic was accurate, charming and sexy body, amazing rock hard performance. He was educated, considerate, manner and gentle. He is the person I can talk about everything.
He understands what I want and delivers to me, high sex drive, lots experience in so many ways.
I will definitely be Scott regular client. Scott will not waste your money and time.
added by
Ro...
for
Steel
on
07 September 2017
I meet Steel for the first time last week. He kept me so excited the whole time, changing positions, stayed hard, meet all my requests. We went over time but he didn't mind. He's great company, clean, safe and easy to talk to. I'm going to have him again for sure.
added by
Ja...
for
Scott
on
06 September 2017
Wow… fantastic time with Scott.
No issues… fun, friendly, intelligent, plays great, cums like a fire hydrant and kisses like an Olympic Gold Medallist.
Hit it off with this hot man from the first kiss in the doorway… finished with a steamy shower… a scrubbing down his fine physique.
You won't go wrong here… 5-star , top shelf dude. Would repeat with this hunk.
added by
Ja...
for
Piper mance
on
06 September 2017
Never replied sent two e mails and even tried texting nothing !!
added by
Ma...
for
Matty - tall, slim, young
on
26 August 2017
I meet Matty one morning before work, even though I could only afford half an hour the time did not seem short at all.
He was very attentive, made me feel comfortable (my first time meeting an escort) and that I was enjoying myself.
I could tell he really enjoyed himself too, great cock that stayed rock hard the whole time! Full of energy and great cum shot.
Will definitely meet him again 😉
added by
Ja...
for
Scott
on
21 August 2017
Incredibly disappointing end to our "arrangements" because he totally destroyed my life and reputation with both friends and family in an incredibly public place.
I would exercise extreme caution. For the most part, he is what you want but he developed feelings and obviously wigged out about it.
Scott replied: "Thanks for the review. I'm sorry that I had to terminate our arrangement leaving you to explain my sudden departure to your family and friends however your escalating emotional abuse/blackmail peaked on the night in question where, while intoxicated you became physically aggressive and controlling. I had spoken to you about this in the past. In the end my safety will always be paramount. None the less I did enjoy the majority of the time we spent together and I wish you all the best."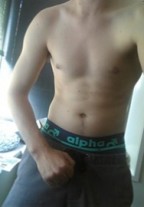 added by
Ro...
for
Matt - 21
on
29 July 2017
Met up with Matt a couple of weeks ago at my hotel.
Arrived at the hotel a few minutes early. Very nice time we had together and I'll certainly meet up with him next time I am in town,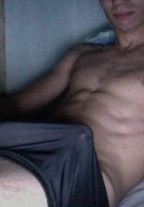 added by
Ja...
for
Nick
on
30 June 2017
Nice guy, pics accurate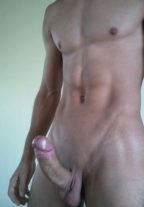 added by
Bi...
for
Horny Slim Smooth 27 Danish Boy Now In Hamilton!!!! Mature Daddies Make Me Horny!!!!
on
10 June 2017
Seb is a well presented slim man who provided a great social evening as well as professional bottom and top service during that time. He has a high sex drive. A professional man in so many ways. Photos are accurate.
added by
Ju...
for
Michael
on
11 May 2017
From the moment I got there he made me feel so comfortable it was amazing. I loved every moment. I want to go back again and will do. It was sensual, relaxing and orgasmic!!!
added by
ri...
for
Christian James
on
24 April 2017
On the one hand, this guy is very amusing but in reality he's either a stoner or an amnesiac. I offered to pick him up and take to my place. Called him and said I was waiting outside, he said he'll be out soon in a very slurry tone. 30 minutes later I'm still waiting outside and I called again and he's like, hey, who are you – in the same slurry tone. Don't waste your time with him. added by
Ja...
for
Matt
on
12 April 2017
He has never replied to numerous emails.
added by
Ja...
for
A
on
11 April 2017
I think this one is fake sent e mails nothing back
added by
Yu...
for
on
23 December 2016
Fake profile
added by
Al...
for
Z
on
01 November 2016
Star quality in every way. Not only did he have a great body, he was educated, articulate, considerate and totally committed to give me an experience that look back on with that warm fuzzy feeling. A great guy who was not in any hurry and who I will definitely be seeing again.
added by
Rh...
for
Kane
on
23 September 2016
All I can say is do yourself the biggest favour and book this guy. I have on multiple occasions and I have never been disappointed. Kane has the skills to go from topping you one minute with a cock that will penetrate your arse like a battering ram to being a power bottom who will take it as hard as you can give it.
added by
Ja...
for
Aaron
on
12 September 2016
Organised what I thought would be an amazing first time with this escort as he specifically set BFE as extra services but was lacking in communication and in the end was a disappointment.